Patches
Welcome to my page of patches! I'll be listing the patches in order from newest to oldest, with the newest at the top of the page. You're welcome to edit the patches, but please, give credit.
Many of my patches are hosted on Roamheart, so for those patches, I'll link to the download page on Roamheart. For others, the file will be hosted here.
Vaporeon (Pokemon)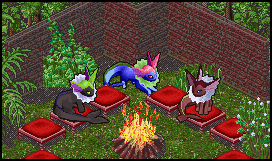 This vaporeon patch started as just an experiment to see how a 3D model would translate to a furcadia patch. I ended up doing every shape individually, as you can tell from the shading. (If you'd like to make this vaporeon out of paper, go get the papercraft!)
Download here. Downloaded 3 times.
Nidorino (Pokemon)

After I made vaporeon, I took Pokemon Mystery Dungeon sprites and redid them to make an avatar of my favorite pokemon ever, Nidorino. COMPLETE WITH PORTS. Heehee.
Download here. Downloaded 1 times.
Butlers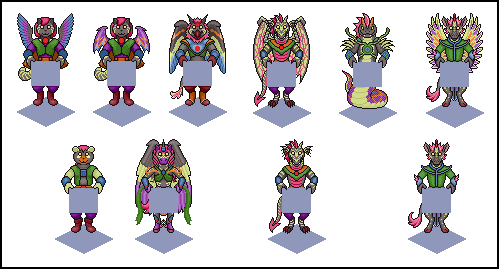 Furcadia 'butlers' are that little guy you see in your client window when you pick things up. It holds them for you.
Here are my current butlers, all available on Roamheart.
Download here.
Pentacles & Candles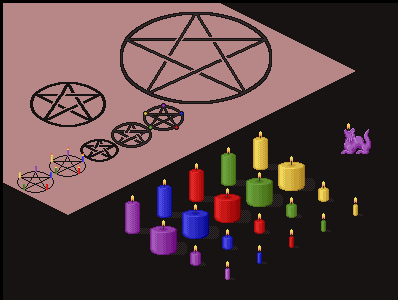 I saw a lack of pentacles, so I made some. And then I made elemental candles. Guess what? Almost everything is animated! The candles are all animated, and half of the pentacles, too.. so you can make the pentacles light up in different colors if you so desire.
Download here.
Koi Fish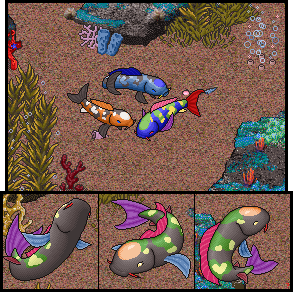 I've always loved koi. I had actually created a koi player patch before this one.. that was lost in a hard drive move. :c
So, have a new one! Animated, and with animated ports (the eyes blink). Included here (not available on the Roamheart downloads) is a markings-free koi that you can add your own markings to!
Download here. Downloaded 1 times.
Japanese Items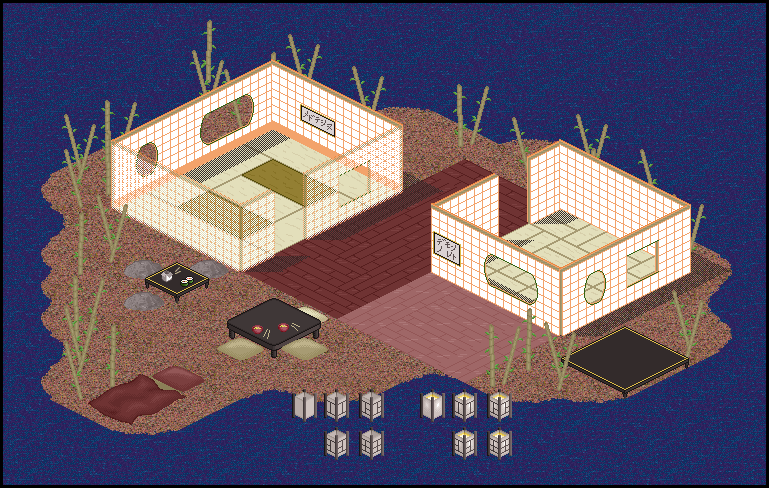 Years ago, I made a Japanese-theme dream. I released some of the items, but not all of them. Why? I don't know, but here's everything. Including, yes, some signs with kanji, as well as some with katakana.. which I don't remember what they say, but I think one says 'pokemon'. I could be wrong, but at the time of writing this, I'm offline and can't check.
Comes with everything in the picture, including two 'kanji billboards' that have dog, puppy and alchemist in Japanese. No, I'm not proud of the bamboo.
Download here. Downloaded 1 times.